Diving equipment from divers for divers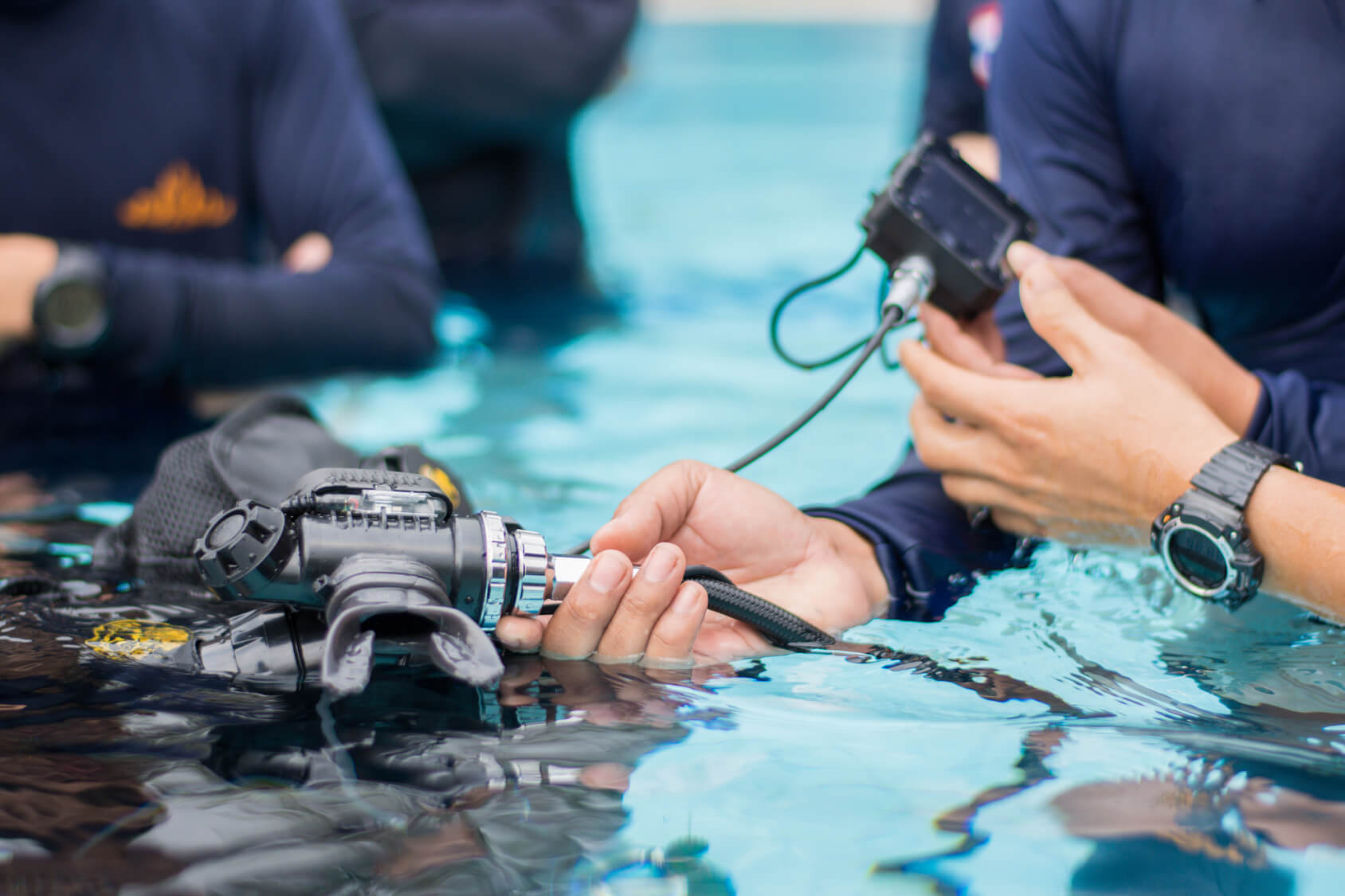 Because we know what matters!
We are not just a mail order company, we are a team of experienced divers and instructors who have been diving and teaching others how to dive for over 30 years. We have learned what it takes to make a dive or snorkel tour safe and enjoyable and want to make sure that, with our equipment and advice, your dive and snorkel adventure is just that - safe and enjoyable!
Because we know all about our products!
As we are experienced divers, we know what we are talking about when it comes to dive gear or snorkel gear. We've dived in warm coral gardens, under ice, at night, in strong currents, inside wrecks and caves, with double tanks and stage tanks, solo and with students, deep, cold, dark - yes, we've tried it all! That's why we also know what you need and what you don't need when you dive where you dive! Everything you find in our shop has been used, tried out and approved by one of us - because we only sell our customers the dive gear or snorkeling equipment which we would use ourselves to go into the water. The dive and snorkel gear that we have had bad experiences with - you don't even get to see it here!
Because we check all our items!
Since our entire team is competent and qualified, we are not only your "packers" but also your quality inspectors. We know what diving equipment and snorkeling equipment has to look like and subject all items to a thorough visual inspection, regulators, upon request, even a technical inspection.
Because we don't rust!
The diving and snorkeling industry is growing rapidly, as more and more advanced equipment means that almost anyone can dive or snorkel, not just the die-hard adventurers. Good thing! So more and more customers are constantly looking for the newest equipment, for modern, suitable, reliable, good stuff! It's a hell of a ride! We know that because we are also divers who want the best gear, constantly testing and trying stuff, looking to find the safest, the most progressive, the most comfortable equipment. Since we keep looking out for everything that's good and innovative on the dive market, we always have our finger on the pulse of the diving industry and can pass this knowledge on to our customers!
Because we are still here for the simple reason that our customers are happy!
In hardly any other industry has the great "shop deaths" spread so rapidly as in the diving world. Only the good ones are left. The very good ones! The fact that we have developed from a 50 square meter shop in a small Swabian town, to one of the largest diving specialist retailers in Europe, with a renowned diving school, large qualified workshop for diving equipment and a professional water sports shop, means that we are good! Because our customers are satisfied. Very satisfied! And I guess that means we're good. Very good!